---
17 July 2019
A high percentage of my portraits are based on cult 80s action movies and they don't get any more cult, 80s and actiony than this. I was taking a bit of break from Little Portraits, but it turned 32 today, so I couldn't resist.
---
20 June 2019
This is one of my Top 5 favourite films of all time. It was the first Wes Anderson film I saw, and I caught it at the cinema during it's initial release back in 2001. This was before the hipster crowd held him up as their cinematic god. It completely blew me away - I'd never seen anything like it. I immediately went out and bought the soundtrack, then Rushmore on DVD (the Criterion Collection edition rules). I've been a devotee ever since. He's made some great films since (Fantastic Mr Fox, Moonrise Kingdom and The Grand Budapest Hotel are up there) but I always come back to this one.
---
12 June 2019
I only just realised that The Warriors turned 40 back in February, so this is a bit late. It is truly one of the cultiest of cult movies and I'm ashamed that I didn't tackle it earlier. On paper it shouldn't work - a gritty gang thriller where all the gangs have silly themed costumes, but it totally does. I'm dying to have this on Blu-ray but the only one doing the rounds at the moment is the hideous Director's Cut version with comic book sequences added. I would have hoped a spruced-up Theatrical Version would have made an appearance this year, but no such luck.
---
24 May 2019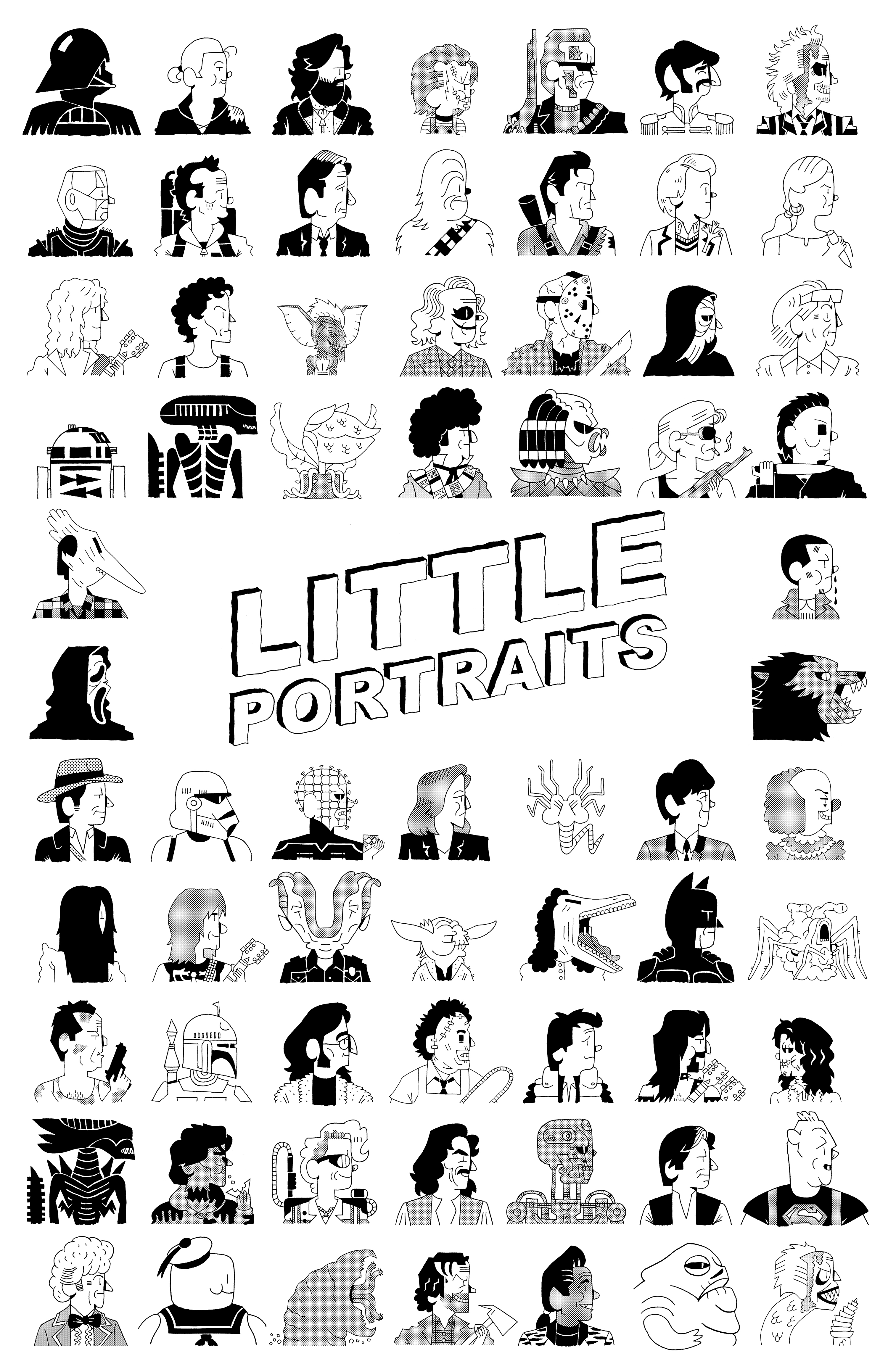 I put together this compilation sheet of most of the Little Portrait sets I've created - I'll be popping this in with all orders from this point on.
---
22 May 2019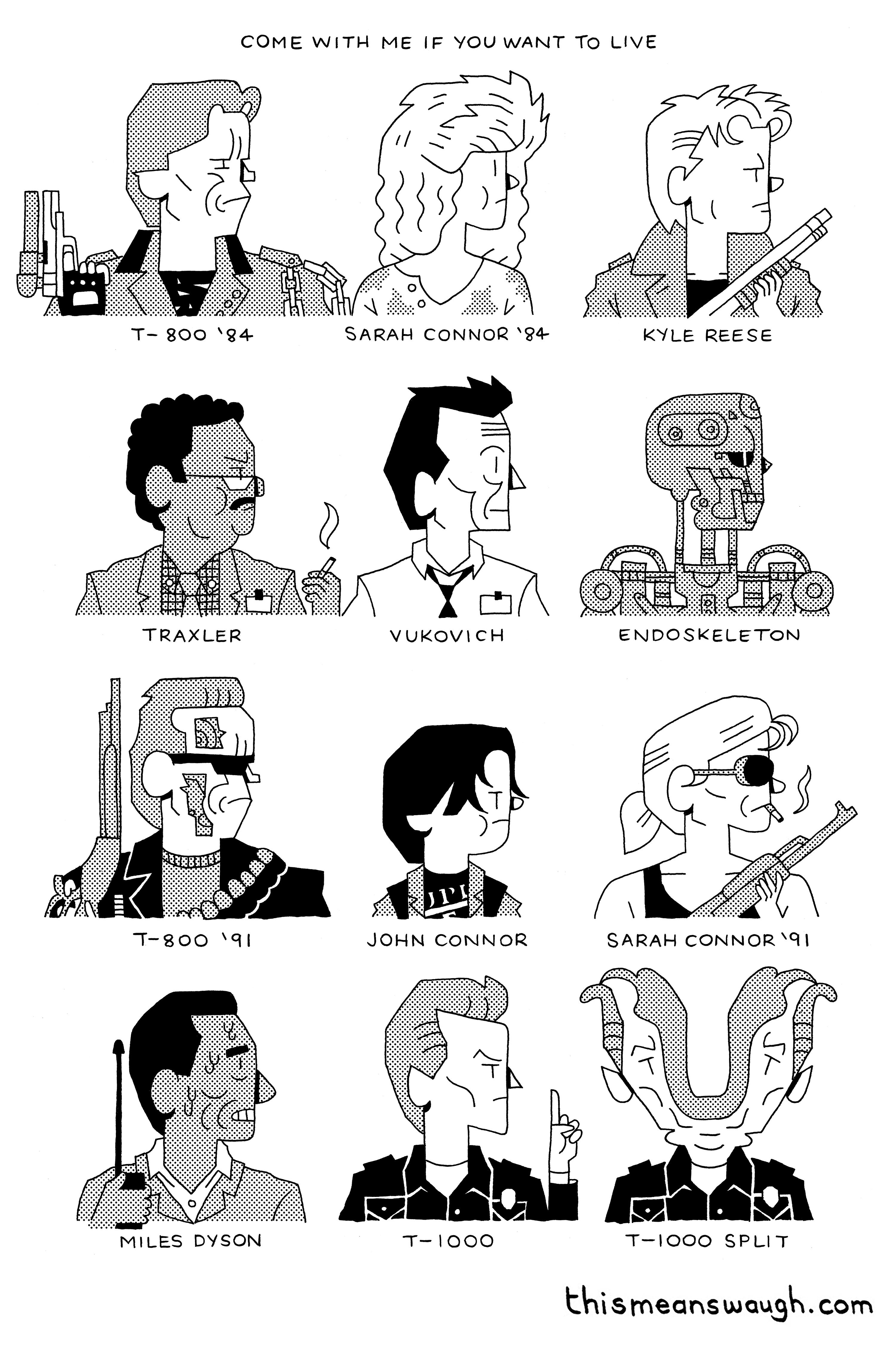 Another set that should have been tackled a long time ago. I've been watching these movies since I was a kid. I just screened the first one to my class and boy does it hold up. The pacing is great, the action is fantastic and the practical effects are largely subtle and well integrated. Oh, and that music is just wonderful.
I spent about as long on Sarah Connor's 1984 hair as I did every other character in this set combined. It truly is a magnificent specimen of 80s coiffure. I hope I have captured it's immensity.
The full set of Little Portraits are now housed
here
.
---
All content © Andrew Waugh 2019