18 Aug 2020
I have been designing a range of greetings cards themed around big films of specific years. I started with big birthdays this year and next - 21, 30 and 40. They are currently still under assessment at Thortful, if they make it through they'll come up on searches, etc., but are available to buy regardless here. I ordered some samples and was extremely impressed by the print job - they look amazing.

Response has been really good so far so if these prove popular I'll be looking to add additional years, and perhaps some decade ones.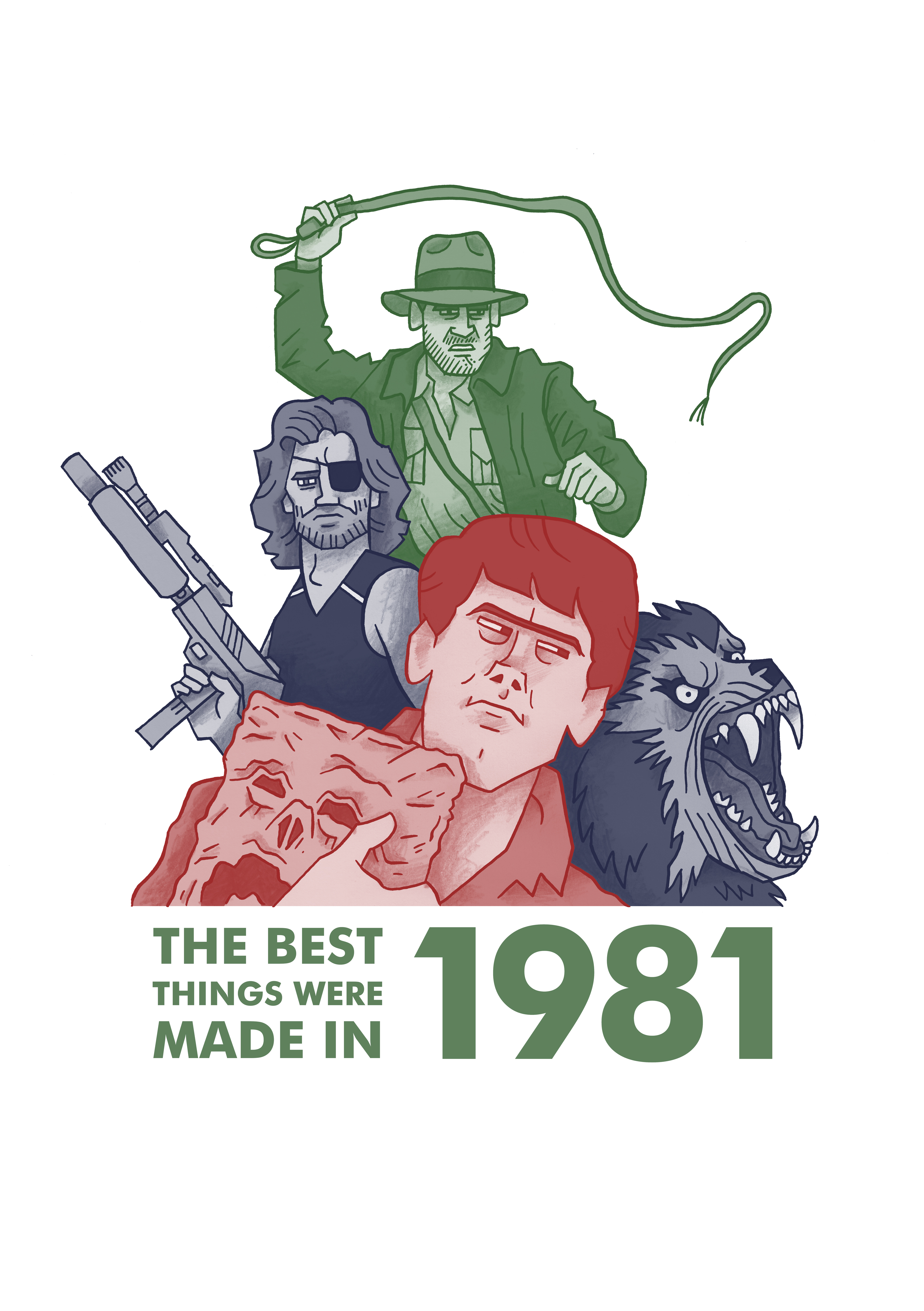 ---
05 July 2020
I received my comp copy of the Ghostbusters Artbook through today and my Louis Tully illustration is by far the best thing on Page 133.


---
06 June 2020

The response to the 80s Films picture puzzle was so good that we launched straight into a follow-up - 90 Films From The 90s. We went with a mall setting as this was the most 90s place we could think of. Response to this one has been very positive too, but we'll be taking a break from them for a while - the planning and work involved is immense.
---
29 April 2020

Over lockdown my wife and I devised this 80 Films From The 80s picture puzzle, picking away at it in between day jobs and childcare. I did the artwork and my wife did the colouring - it proved a welcome distraction for both of us. The drawing was a fun challenge, as the scale was huge and I had to work to a more simplistic style than I am used to, while still maintaining an essential likeness - Martin Handford was a big influence.

It was a lovely collaboration and the response from puzzlers has been fantastic. If it has given people a brief distraction during this difficult time, then we are happy.

---
07 April 2020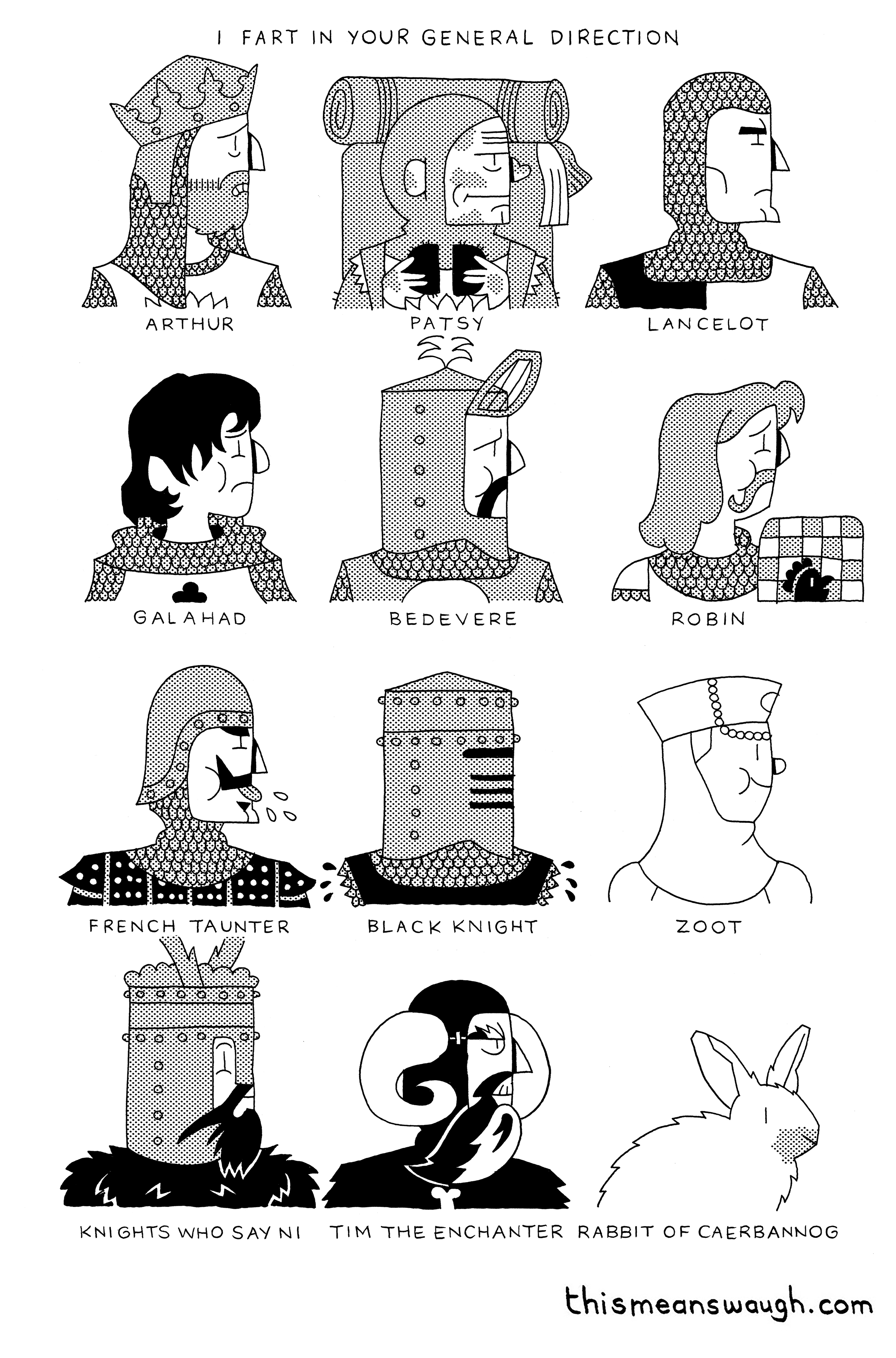 A little Monty Python Little Portrait set to celebrate the 45th anniversary of The Holy Grail. I've been a massive Python fan since I was a kid and the very fabric of my being is infused with their sketches and films. I could do a set for every one of their films, but MPATHG is by far the most popular, and therefore safest bet.