---
31 Dec 2020

It's been over a decade since I started selling work via Etsy and, while I've been fortunate enough to sell comics and prints all over the UK and to some very exciting and exotic locations (to this wee lad from rural Scotland anyway), the big thrill for me has always been people from all different parts of America buying my work. Cinema is such an influence on my work and I've grown up on American TV and movies, so it's still surreal to think of my work up in all these different homes and workplaces.

The idle thought struck me this year - "could I possibly have sold to all 50 states?". We went back through the logs filling in the map above, and while I didn't hit the big 5-oh, I have sold to 36 of them, which is astounding. Thank you so much to everyone Stateside who has bought something from me over the years - especially you repeat purchasers. If there is anyone from the North/Mid-west or South-East reading - come on, stop letting the side down. Here's to all 50 in 2021!
---
06 Dec 2020

The tail end of this year was tough going, so my wife and I wanted a little project to keep us occupied over the cold, dark evenings of a second lockdown - a Christmas picture puzzle seemed the obvious choice. A lot of people are facing a Christmas alone or away from their families, so any little distraction we could provide seemed like a noble cause. These things have been challenging but fun to do, and this one was no exception. We started with a plan for 50 Christmas films, but we really struggled to find that many decent Christmas (or 'Christmas adjacent') films to feature. Way too many seasonal films are godawful Hallmark/TV movie fare or soulless Hollywood filler. Forty proved a good number though, and should hopefully provide enough of a challenge.
---
18 Aug 2020
I have been designing a range of greetings cards themed around big films of specific years. I started with big birthdays this year and next - 21, 30 and 40. They are currently still under assessment at Thortful, if they make it through they'll come up on searches, etc., but are available to buy regardless here. I ordered some samples and was extremely impressed by the print job - they look amazing.

Response has been really good so far so if these prove popular I'll be looking to add additional years, and perhaps some decade ones.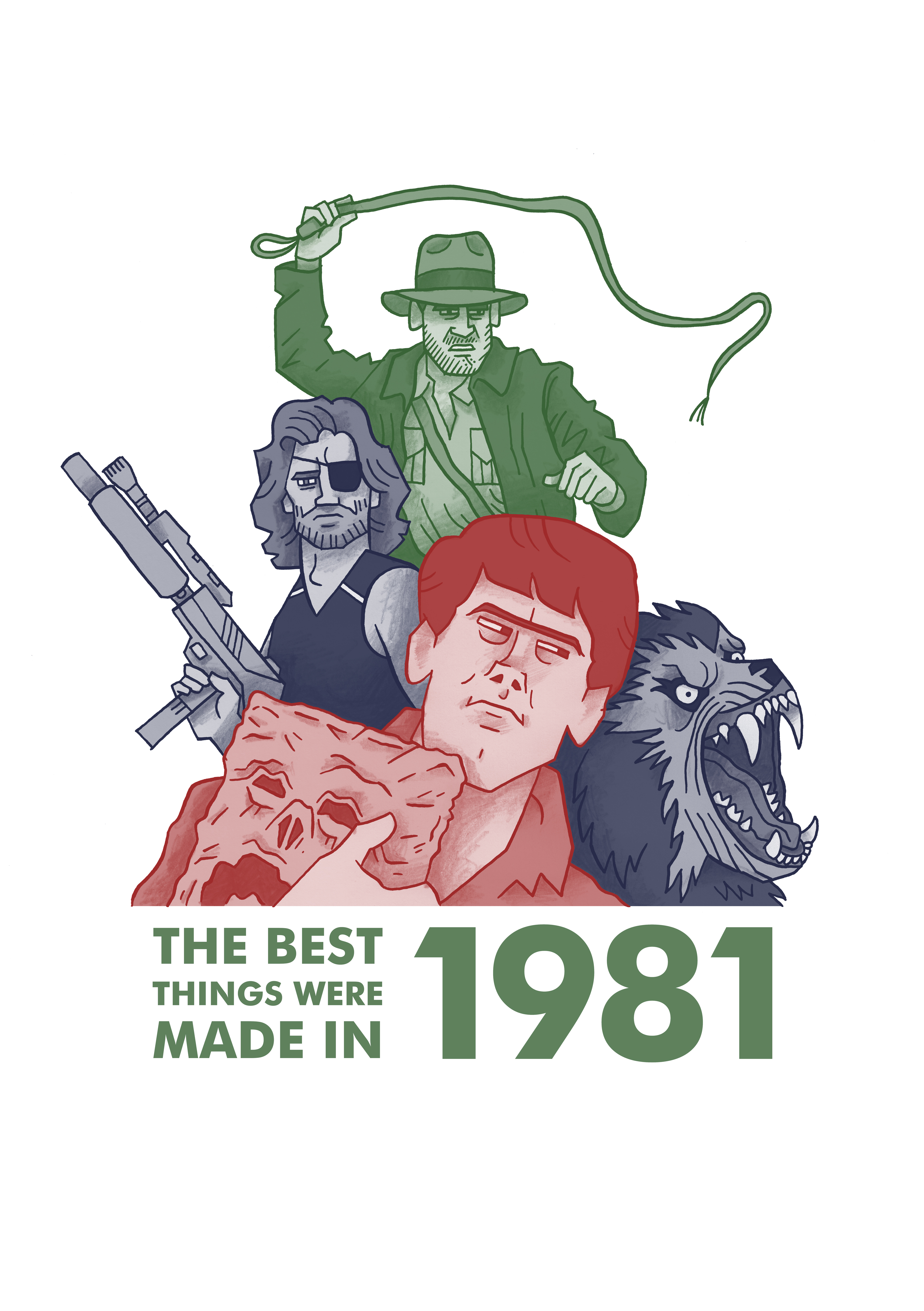 ---
05 July 2020

I received my comp copy of the Ghostbusters Artbook through today and my Louis Tully illustration is by far the best thing on Page 133.

---
06 June 2020

The response to the 80s Films picture puzzle was so good that we launched straight into a follow-up - 90 Films From The 90s. We went with a mall setting as this was the most 90s place we could think of. Response to this one has been very positive too, but we'll be taking a break from them for a while - the planning and work involved is immense.