---
13 August 2022
I was asked to do the poster art for Alternative Movie Posters' upcoming 30x30: 1992 exhibition, for which I am one of 30+ artists creating work in response to the films of 1992. I was honoured to be asked to do the poster art for this one and it was a LOT of fun to do - the only problem was figuring out which films to include...
---
29 April 2022
A rudimentary rotoscope animation, created using Procreate and Photoshop.

One of my goals for this year is trying out new things, especially projects and ideas that I've been putting on the back-burner for ages. Animation is one of them. I teach a lot of techniques to my students, including rotoscoping, but rarely get the time to fully explore them myself.


---
04 April 2022

Garth Marenghi's Darkplace has had a very special place in my heart since it first aired 18 years ago. I still quote from it in my daily life. I don't know why it has taken me so long to do a set of these, but I didn't quite realise how popular it was until recently - I just assumed it was a one-series-wonder series I obsessed over, but was otherwise overlooked by the general public, lacking the "comedians as rock stars touring city halls" factor of it's sister show The Mighty Boosh. Shows what I know.
---
24 Feb 2022
What We Do In The Shadows
was the other film that scored high on my poll of what Little Portrait to do next. I absolutely love the film (and the TV series), but it's spin-off
Wellington Paranormal
has a particular place in my heart, so I couldn't resist featuring Sgt Maaka alongside Minogue and O'Leary in a mini
WP
set at the bottom.
Response to this has been extraordinary, with Jemaine Clement RTing it and most of the cast liking it on either Twitter or Instagram. I even got a follow on Instagram and a lovely message from the wonderful Maaka Pohatu, which absolutely made my year.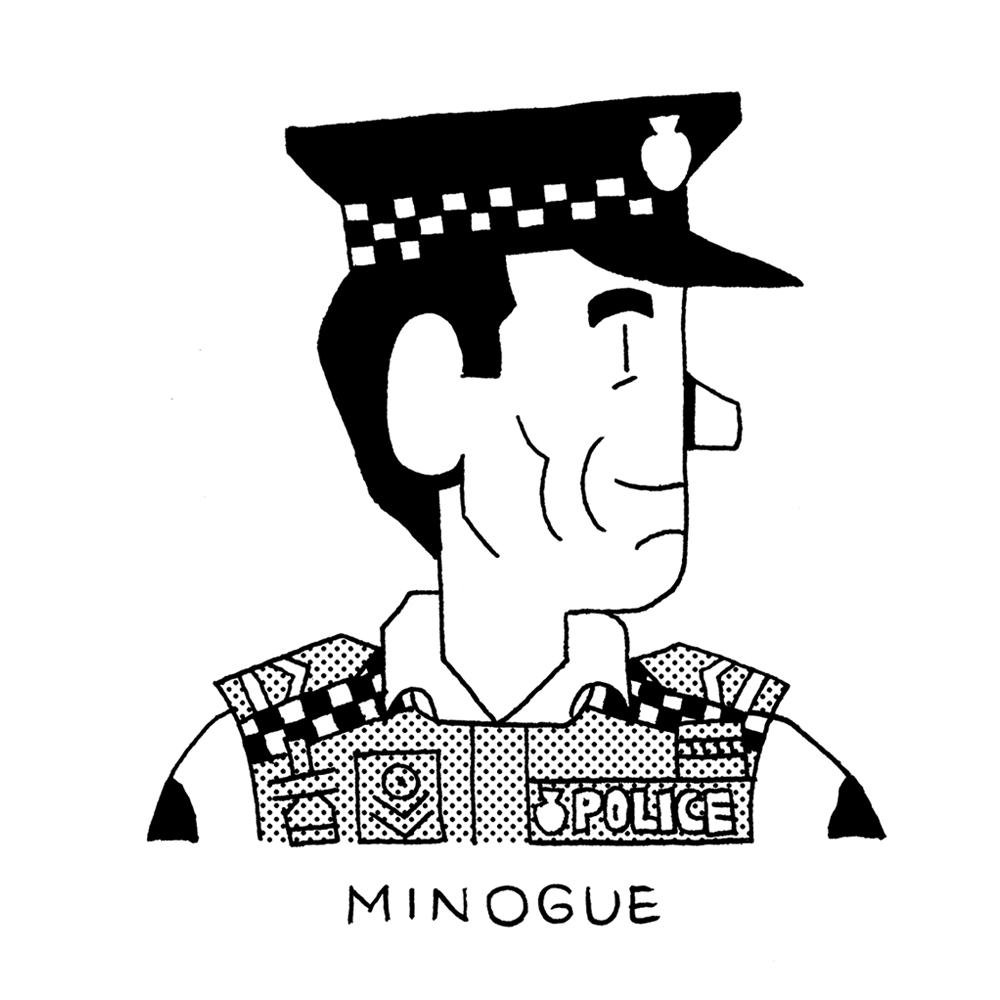 ---
31 Jan 2022
This is my 41st Little Portrait set (not including unpublished ones and variation sets like the Halloween one). This year marks the 10th year I've been doing them and so the plan is to push forward until we get to the 50th set. I threw out some suggestions on Twitter and the poll favoured Jurassic Park and one other, which I'll be doing next.

Jurassic Park came out when I was 12, an almost perfect age for it's mix of adventure and prehistoric monsters. It's still a fantastic film and I can't wait to show it to my dinosaur-mad daughter when she's old enough.