---
22 May 2019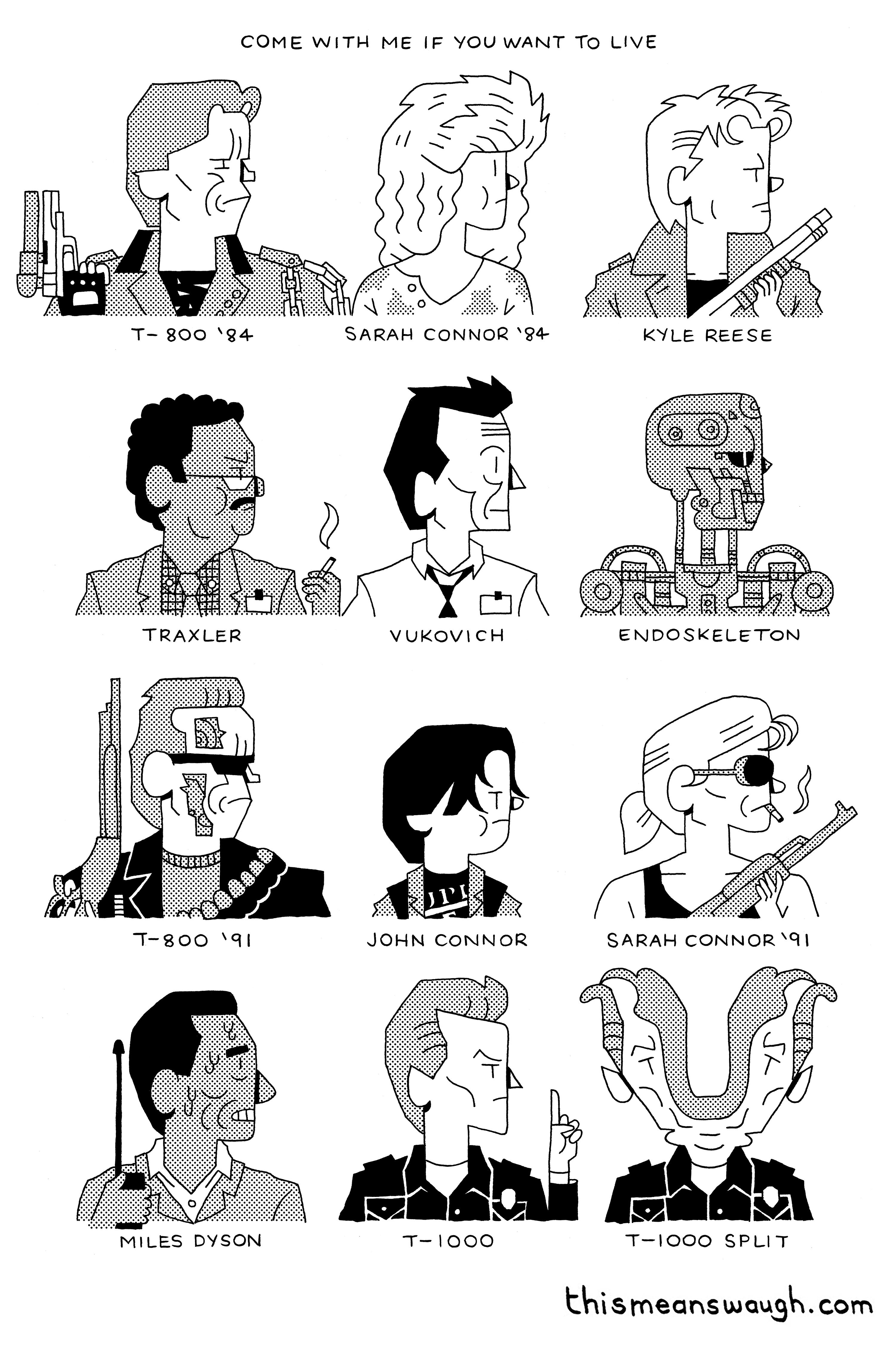 Another set that should have been tackled a long time ago. I've been watching these movies since I was a kid. I just screened the first one to my class and boy does it hold up. The pacing is great, the action is fantastic and the practical effects are largely subtle and well integrated. Oh, and that music is just wonderful.
I spent about as long on Sarah Connor's 1984 hair as I did every other character in this set combined. It truly is a magnificent specimen of 80s coiffure. I hope I have captured it's immensity.
The full set of Little Portraits are now housed
here
.