---
06 Feb 2020
I enjoyed doing the Alien poster so much I had a go at another much-loved film of mine:
Evil Dead II.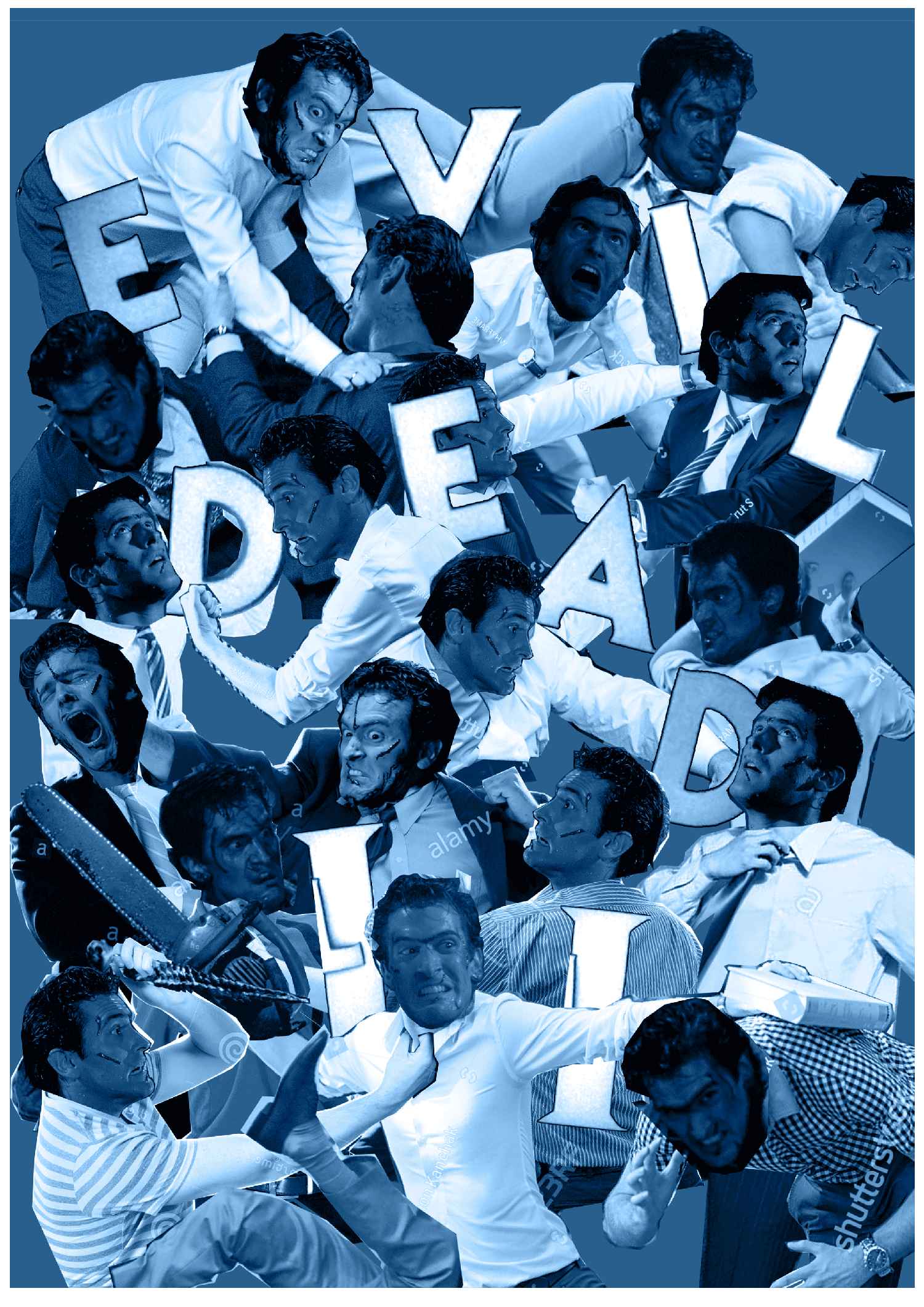 Here is an animated WIP showing the different stages of creating it. I've included the
hideous
photocollage I put together to make sense of the complex composition, made up of stock photos of "men in shirts fighting" and Bruce Campbell's head crudely stuck on top. It was a mess but gave me freedom to play around and tweak the layout in a way I could never achieve with sketching.